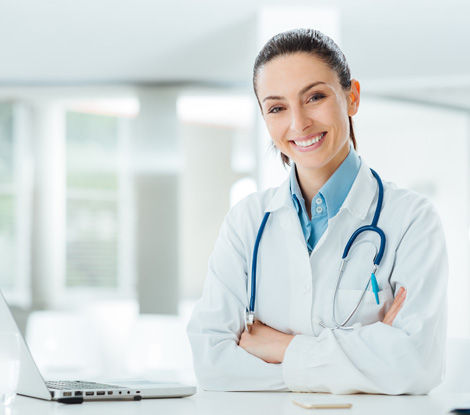 Our Other Services
Holistic Care for your family
Our family physicians are very committed to providing quality care to the patient's. They are strong followers of the four principles of family medicine:
The family physician is a skilled clinician
Family medicine is a community-based discipline
The family physician is a resource to a defined practice population
The patient-physician-relationship is central to the role of the family physician
They provide patient-centered care that is respectful of and responsive to individual patient preferences, needs, and values, and ensuring that patient values guide all clinical decisions.
We are consistently working towards Patient's Medical Home (PMH) which is a vision for the future of family practice in Canada. In this vision, every family practice across Canada offers the medical care that Canadians want — seamless care that is centered on individual patients' needs, within their community, throughout every stage of life, and integrated with other health services.
Patient services we provide:
Complex chronic disease management
Minor office procedures
Joint Injections for pain control
Age appropriate screening tests and maneuvers
Comprehensive prenatal care
Newborn care and follow-up
Work-related injury claims
Medical exams for motor vehicle operators
Pre-employment medical exams
Insurance forms
Travel advice and vaccinations
Podiatry (foot care and orthotics)
Sexually transmitted disease testing, treatment & counseling service
Women's Health
We have a very energetic and proficient team of female family physicians who provide comprehensive prenatal and postnatal care. They are very well trained and have a lot of experience in managing gynecological issues. We also have the services of a gynecologist on site who can provide expert advice and consultation as needed. Our team of Drs. is able to cater to patients from varying cultures and ethnicity through their experience, language skills and medical training. They are strong believer's of providing preventive healthcare including diet, exercise, nutrition and breast-feeding advice.
Women's health services we provide:
Complete Obstetrical Care
Pre-conception counseling
Routine Gynecological Examination and Counseling
Cervical screening (Pap smear)
Breast Health Counseling
Infertility assessments
Contraceptive advise and counseling
IUD insertions
Sexually transmitted disease testing, treatment & counseling services
Men's Health
Our family physicians are equally proficient in men's health and provide comprehensive care to the male patients as well. We can provide comprehensive health assessment with plans and advice for prevention of men's health problems. We follow evidence-based approach to cardio vascular risk factor reduction and help the patient to implement it in their lifestyle.
Men's health services we provide:
Periodic health visits
Comprehensive cardio vascular risk calculation
Preventive health discussion and advise
Early recognition and treatment of chronic diseases.
Addictions counseling including smoking and alcohol solution
Sexually transmitted disease testing, treatment & counseling services
Chronic Disease Manegement
Our knowledgeable physicians have a strong passion for chronic disease management. We are able to provide comprehensive complex disease management plans and successfully implement them with the help of the Primary Care Network. We have an extension of the Primary Care Network in the same premises who can provide a variety of services including dietitian, pharmacist services, medication reviews, diabetic foot care, spirometry, social worker consult and mental health counseling. Our physicians play a pivotal role and coordinate the care of the chronic disease patient with the rest of the services. We also have the services of an internal medicine specialist on site who can provide valuable consult services if needed.